For the second year in a row, the Coronavirus pandemic has forced the entertainment industry to change the dates, formats, and venues for their respective awards ceremonies. Ongoing restrictions on in-person gatherings, movie theater closures, and delayed releases of movies and TV shows have altered the landscape and scheduling of ceremonies. Now that the schedule is available, let's take a look where to watch your favorite TV, film, music, and other entertainment award shows we can all look forward to this spring!
2021

Schedule
April 4
The Screen Actors Guilds Awards (SAG Awards) has been rescheduled twice but is currently slated to take place on April 4 at 6 PM PT/9 PM ET, airing on TNT and TBS. The SAG Awards is presented by SAG-AFTRA, which debuted in 1995, and will be presenting a one-hour telecast special awarding the year's outstanding performances in film and television.
---
April 10
This year's annual Art Directors Guild's Excellence in Production Design Award (ADG) winners will be announced at a black-tie ceremony at the InterContinental Los Angeles Downtown. This will be the 25th consecutive awards ceremony recognizing outstanding members in production design within TV and films. Breaking with tradition, this year's event will be presented on a digital platform. Visit http://www.adg.org at 4 PM PT/7 PM ET. You can also view the Pre-Show airing an hour earlier.
---
April 11
The British Academy of Film and Television Arts Awards (BAFTA) is traditionally held before the Academy Awards ceremony, but when the Oscars pushed back their dates, so did BAFTA. This marks the 74th BAFA, and it will be hosted at the Royal Albert Hall in London and will be aired on BBC America. Award categories include TV programs, music videos, commercials, and feature films. Check your local listing for times of the presentation of each category.
---
April 16
The 48th annual Annie Awards will be a virtual event this year, via https://annieawards.org/ on Friday, April 16 at 7 PM PT/10 PM ET. The Annie Awards is presented by ASIFA-Hollywood, the International Animated Film Society. The Annie Awards represent animation's highest honor.
---
April 17
You can click on this link ACE Eddie Awards to view this ceremony taking place on Saturday, April 17 at 11 AM PT/2 PM ET. Traditionally held every year at the Beverly Hilton hotel, this year's location is still to be determined. The American Cinema Editors (ACE) celebrates the best in feature film and television editing. Begun in 1951, the ACE Eddies is one of the longest-running awards shows in the entertainment industry.
---
April 22
The Film Independent Spirit Awards, also known as the Indie Spirit Awards, will be held on April 22 at 7 PM PT/10 ET and can be viewed live on IFC. Tradition places the Indie Spirit Awards on the Saturday preceding the Oscars, but this year's ceremony is scheduled to take place on the Thursday preceding the Oscars. This is their 36th annual awards show, and it will be hosted by SNL's Melissa Villaseñor. Award categories include Film, TV, and Emerging Filmmaker Awards.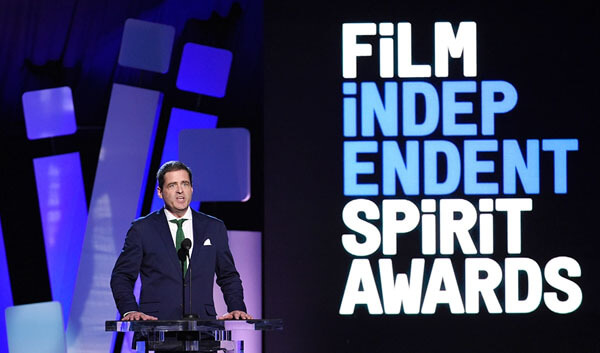 ---
April 25
This year's Academy Awards (also called the Oscars) was originally planned for February 28 but has been postponed until Sunday, April 25. Put on by the Academy of Motion Pictures Art and Sciences, these are some of the most prestigious and coveted prizes that honor the best films released in the previous year. However, due to delayed movie releases, this year it will include those released between Jan.1, 2020, and Feb. 28, 2021.
The 93rd annual Oscars awards ceremony will take place this year at its traditional location, the Dolby Theatre in Los Angeles, and will air live on ABC at 8 PM PT/5 PM ET.
---
May 23
The annual Billboard Music Awards will be held on Sunday, May 23 at 5 PM PT/8 PM ET, according to NBC and Dick Clark Productions. The ceremony will air live on NBC and feature live performances, along with the annual ICON award presented by Comic-Con International. Billboard Music Award winners are awarded to music artists based on fan interaction, radio airplay, song sales, touring, and other qualifiers.
---
Looking Ahead
Live Theater Performance Awards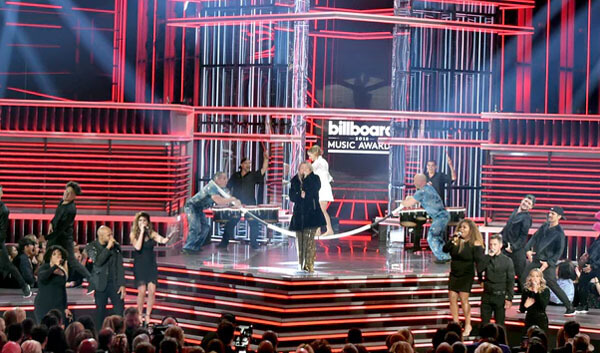 Live theater performances continue to be canceled due to the global pandemic. Naturally, that included the 74th annual Tony Awards originally scheduled for October 2020. However, the Tony Award Productions have announced that the awards for the abbreviated 2019-2020 season will be presented this year.
The awards presentation will coincide with the re-opening of Broadway, optimistically scheduled for sometime in June of this year. After all, the show must go on.
Which one of these Awards Shows is your favorite? Whether you watch one or watch them all, we hope you enjoy!