There isn't an industry, business, or individual that hasn't been impacted by COVID-19. No exception, the entertainment industry has suffered huge losses, financial and otherwise.
Every aspect of the entertainment industry has been affected, reaching across everyone involved in film, television, live theater, music, theme parks, sports, and other events. While we look forward to the return of the entertainment industry, albeit likely in a new form, no one knows for sure yet when that will happen, or what form it will eventually take.
ENTERTAINMENT BEFORE THE PANDEMIC
In 2019, Hollywood set a new worldwide box office record with more than $42 billion in ticket sales.
The dominos began to fall in February, when China was forced to shut down all of its theaters due to the spread of COVID-19, incurring aloss of a few hundred million dollars from lost ticket sales. Before the COVID-19 outbreak, China, then ranked #2 inthe world's movie market, had been on target to surpass the U.S. as the biggest box office source of revenue in the worldwithin just a few years.
Clearly, that would have directed the kind of films that the entertainment industry would have been making, but nowwhat? Uncertainty is the only thing that's certain, at least for now.
ENTERTAINMENT DURING THE PANDEMIC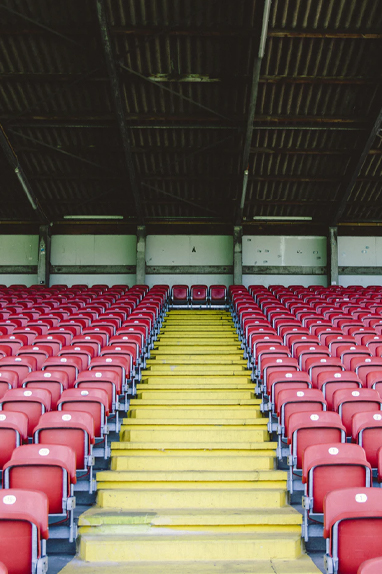 In March of 2020, entertainment production came to a complete standstill across the country, affecting dozens of related sub-industries. The global box office is currently facing its worst financial year in over 20 years, experiencing a greater loss of jobs than it did during the Great Depression.
Movie productions that had been completed had their release dates postponed as theaters closed. Other movies went directly from production to Video on Demand (VOD).
Some work, however, was able to continue, such as that related to visual and sound effects. While that is good news, it is merely a tiny nugget hidden away within the overall disaster that the entertainment industry is currently experiencing.
The current projected loss within the entertainment industry over a five-year period has been estimated at $160 billion.
WHO WAS MOST AFFECTED?
It will come as no surprise that the big Hollywood names haven't been affected. But it is important to remember that regardless of how "big" the star actor or actress may be, no entertainment production can exist, much less succeed, without a massive cast of supporting "characters."
The Motion Picture Association has estimated that the film and television industries alone directly employed 892,000 people, many of whom are not now working. Here are some of the sub-industries most affected:
Advertisers
Production Designers
Makeup Artists
Stagehands
Casting Directors
Character Actors
Camera Operators
Grips
Set Designers
Stuntmen
Doubles
Live theater and live performances of all kinds have stopped as well. As stated above, it takes many sub-industries to support a large-scale entertainment production of any kind:
Catering Services
Tour Buses
Drivers
Set Designers
Cleaning Personnel
Promoters
Camera Operators
Talent Agencies
Costume Designers
Theater Owners
Concession Operators
Ushers
Ticket Takers
Tractor-Trailer Drivers To Transport Sound Equipment
and the list goes on and on.
Nearly all these people are independent contractors with no job security, other than what they were able to save up on their own. Most of them are either on unemployment or have scrambled to find another source of livelihood, like the rest of America.
DID ANYONE BENEFIT?
Yes, at least for now. Subscription video on demand (SVOD) for platforms for companies like Netflix, Disney+, AppleTV, and Amazon all experienced huge increases in their subscription rates. That will likely reverse itself once live productions are back on track, but there will always be a need for streaming media.
For example, Netflix more than doubled its target for subscribers in the first quarter of2020, with shares reaching record highs. The American public needs Netflix for binge-watching with all the extratime on their hands.
Netflix has the edge over its competition due to the volume of its existingcatalog and the fact that it had already completed most of its programming for 2020. The company also has a line-upof impending releases.
ENTERTAINMENT RISING FROM THE ASHES
Although restrictions are just now beginning to loosen up a bit, the situation is volatile, and the future of the entertainment industry is still uncertain. No one knows if another pandemic wave is coming, so preparations and strategies must be considered with that possibility in mind.
When production came to a grinding halt, there were film productions already completed and scheduled for release. What's going to happen with them when theaters are allowed to open up again?
There is an abundance of movies that will be vying for release when that happens. This will likely lead to a slowdown in the production of new movies and other entertainment forms in order to allow the public to absorb what will become available at that time.
New Rules
As of this writing, new production has not yet begun, although Hollywood is naturally eager to get back to work again. Film companies are working with insurance companies on how best to go about producing new entertainment projects safely. There is also a myriad of legal issues to be considered and worked out.
A few of the new rules presently include:
The Elimination Of Sex Scenes
The Discontinuance Of Live Fight Scenes
No Makeup Allowed On Men
Australia has added their own new rules to those above that include allowing fewer than 100 people in any area of filming per day and having a nurse on set.
One entertainment maverick who isn't waiting for the official go-ahead is Tyler Perry. He is putting his own safety measurements and procedures into place and is hopeful that it will prove to be a template for other entertainment productions to get back in the game.
Other Changes
Film awards and festivals have also been forced to re-think how to go about maintaining normalcy while improvising new methods to comply with public safety issues. For example:
The 93rd Academy Awards Have Announced Two Changes So Far. For The First Time, Streamed Films Will Now Be Eligible For Best Picture. And From Now On, The Sound Mixing And Sound Editing Awards Will Be Combined Into One New Category, Best Sound.
The Cannes Film Festival, Scheduled For May 2020, Was Postponed Until June, And As Of This Writing, They Are Searching For A New Way For The Festival To Take Place.
Other festivals, events, and showings are also struggling to continue with their events while complying with new safety restrictions.
As theaters begin to reopen in a limited manner, there is some good news. Moviegoers won't have to worry about anyone sitting next to them, spilling soda or popcorn on them for some time.
ENTERTAINMENT OF THE FUTURE
Clearly, the entertainment industry will need to develop new strategies and new technologies to cope with thereality of the pandemic and aftereffects as it strives to orchestrate its return.
New technologies will also need to be developed, tested, learned, implemented, and refined. Virtual and physicalproduction will merge as the entertainment business begins to return to some sense of normalcy.
The most significant and immediate change will reflect the new social distancing requirements. This means workingwith fewer people overall for safety. According to senior media analyst at Exhibitor Relations Jeff Bock, the industry can expect immediate and future changes to include:
Smaller Crews
Fewer Locations
Heavy Reliance On Visual Effects
Crewmembers And Directors Doubling As Extras, a lá Alfred Hitchcock
Speculation
The interconnected nature of the entertainment industry means that it will affect all sub-industries and even those outside of it, like advertising and the legal field. Many of the ramifications will not be fully felt for years to come.
What will the new virtual technology look like, and how long will it take for it to become, pardon the expression, reality?
One thing everyone agrees on is that the cost to produce future entertainment of any kind will be much more expensive than their already costly productions. That cost will have to be passed along to the consumer in some form for the entertainment industry to survive. In what way that will be is as yet unknown.
Conclusion
Entertainment of all kinds will continue into the future. Movies, tv shows, live theater, concerts, live sports, and other events will slowly ramp back up with new rules, new technology, and a new price tag.
Creativity, technology, social awareness, and safety will all work together to usher in a new age of entertainment. It will be interesting to see how it all unfolds.