By Beatrice Leonard Posted 9/30/2020 in LIFESTYLES
Building your dream deck could be your perfect summer home improvement project this year!
Picture yourself on your beautiful new deck, relaxing in the sun, entertaining, or having cookouts with your family. A deck is a relatively inexpensive home improvement project that gives so much value and enjoyment, and now is the time to begin! It's easier than you may think, and whether you do it yourself or hire someone to do it, you'll soon be enjoying summer days outside in your new, extended living space.
Benefits of Adding a Deck
Building a deck this summer will provide you and your family with a vacation – right in your own backyard!
Create lasting memories. Whether you love to entertain with friends, soak up the sunshine, or simply unwind in a cozy lounge chair with a new book and a favorite drink, your own deck is the perfect place to enjoy while creating new and lasting memories.
You get to enjoy it right away! Think of all the relaxing and fun times you will have because you decided to add a deck to your home. Now that most of us are spending so much more time at home, it's nice to get outside to enjoy the fresh air more without having to drive somewhere. You can make it as simple or as complex as you want to suit your vision and your budget.
Building a deck adds valuable space to your living area, and when you build it yourself it doesn't have to cost an arm and a leg.
A well-built deck adds that all-important curb appeal to potential home buyers. If you've been thinking about selling your home, choosing a deck for this year's home improvement project is a great idea. A deck is appealing to most buyers, which can be instrumental in making the sale.
A deck adds to the resale value of your home. The average wood deck could increase your home's value by as much as $10,000. In terms of home resale value, and with a few caveats, wood decks provide the best return on your investment.
What Will it Cost?
As with every home improvement project, the cost will depend on a few critical factors, so it's important to establish your budget first.
The actual cost of building a new deck can run anywhere from $900 (according to one do-it-yourselfer) to $16,000 or more, with an average range anywhere between $4,162 to $11,171, depending on whether you do it yourself or hire someone else to build it.
Is the lower-end range possible? Absolutely. For example, a ground-level deck that doesn't have stairs or railings is about half the price of a higher deck that is required to have both stairs and railings. Thinking about a second-story deck? That will typically add between 30 and 60 percent to the base price.
Additional factors contributing to overall costs include:
Size and complexity of your deck
Deck plank material
Additional materials (cement footers, screws, etc.)
Tools (if you don't already have access to them)
Any required permit fees
Let's look at it another way.
That simple, ground-level deck we mentioned earlier? Figure anywhere between $2 and $30 per square foot for all materials inclusive of planking, beams, cement footers, and screws.
For a deck with stairs and railings, materials will run you anywhere from $20 to $45 per square foot.
These are general estimates, as a quick search on the internet reveals wildly varying estimates. Be sure to check out the price per square foot in your area for the materials you're considering.
Do-it-Yourself or Hire Out?
First and foremost, decide if you want to tackle this home improvement project yourself or hire someone to do it for you. Hiring a contractor is a valid option, but you'll still need to make some decisions before going any further.
Know your budget and your abilities.
Hire a Contractor
If you decide to go with a contractor, expect to spend two to three times more than doing it yourself. Keep in mind that labor is generally about 50 percent of the overall cost of the project.
Be sure the contractor understands exactly what you want, gives you a fair and binding estimate and completion date, and has insurance. Get references, too, before you hire anyone.
Build it Yourself
Building a simple deck, yourself will take you a few weekends and reduce your costs by at least half of what a contractor would charge you.
Take advantage of home improvement stores in your area and ask them to help you create a plan. They also have ready-made plans complete with instructions, along with a list of supplies and equipment you'll need. It won't cost you anything, and they are happy to help.
If you have any carpentry skills – or the desire to learn – there is no reason you can't tackle this home improvement project yourself. Just imagine the sense of pride and satisfaction you'll feel when it's done – and every time you step out onto your new deck!
Choose Your Materials
The two most popular deck materials are wood and composite. The main differences are cost, durability, and maintenance.
Composite
Composite material is the most popular and fastest-growing segment of the deck industry, running anywhere between $4 to $10 per square foot.
Composite is part wood, part plastic. If you're not planning on selling your home within six to 12 months and you want to enjoy a maintenance-free deck for many years to come, go with composite. It can withstand wet or extreme climates, is resistant to termites and decay, and won't splinter or warp.
Also, you don't have to paint, stain, or seal composite decking, and the only maintenance it needs is the occasional cleaning.
Wood
Many homeowners prefer the look and feel of natural wood for their decking material, whether it's pressure-treated lumber, cedar, or another type of wood. Also note that if any wood component is going to touch the ground, it must be pressure-treated.
There are several factors to consider if a wood floor is your first choice, such as cost, endurance, and maintenance.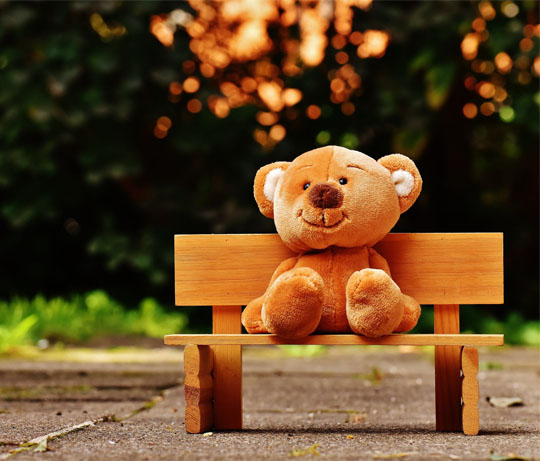 Softwoods
Woods like Douglas fir and knotty pine are popular because they are inexpensive, but they require regular maintenance, do not resist rot or insects, and don't hold up well in extreme temperatures or wet climates. In our low-end estimate at the beginning of this article, the deck was built using Douglas fir planks, but the builder lives in a dry climate free from weather extremes.
Cedar planks resist insects and UV rays naturally and are only slightly more expensive than pressure-treated woods. Cedar planks do not have any of the chemical treatments you get with pressure-treated lumber, which could factor into your decision.
Hardwoods
Hardwoods like redwood and teak are much more durable and weather-resistant than softwoods, but they come with a higher price tag. Specialty hardwoods will run you even more.
Pressure-Treated Wood
Pressure-treated wood is an affordable wood alternative. It is most often made of softwood, usually pine, that has undergone a chemical preservation treatment to make it resistant to moisture and insects.Pressure-treated lumber costs more than Douglas fir, for example, but it will last longer, hold up better, and require less maintenance than untreated softwood lumber. Ultimately, your choice of deck materials will come down to your personal tastes, your budget, where you live, and how much time you want to spend maintaining your deck. If you value cost and maintenance-free living most, go with the composite decking. If you love the look of wood and don't mind some annual work, get cedar. If cost alone is your primary goal and softwood isn't an option in your area, pressure-treated lumber is for you.
More Tips:
Before starting your home improvement project, check with local authorities about regulations and permits that may be required.
Also, before beginning any excavation, call 811 to check for underground utilities.
Decide where you want your deck and mark it out in the yard exactly where you want it. Make sure the sun and shade patterns will work for what you want.
See if you can enlist a friend's (or two!) help. This will make the project easier, quicker, and more enjoyable.
Any deck will require maintenance, even if it's just a yearly cleaning, so fit that into next year's schedule.
Once you've decided on a plan and have all your deck materials ready to go, it's time to begin building your beautiful new deck!
And when you are done, all that's left is to pick out some accessories to make that new space yours. Get some comfortable outdoor furniture, decorative plants, an umbrella, anything that will make spending time there more enjoyable for you and your family. Maybe it's time to get a new grill and start planning your first cookout! It's definitely time to celebrate.
Make it special, unique, and inviting- you're going to want to spend a lot of time out there this summer!