By Nico Ferguson Posted 4/14/2021 in LIFESTYLES
Photo by Andrew Mead on Unsplash
The real estate landscape changed in 2020, thanks to the Coronavirus pandemic. After a slow start, it suddenly became a seller's market, where it was not unusual for multiple prospective buyers to offer more than the asking price. Will that trend continue? Is there a housing shortage? Will you be ready to purchase a new home in 2021? Let's find out.
But first, we need to take a look back at 2020 to see what caused it to become a seller's market and how the effects of the pandemic precipitated these changes. It's important because many of those factors will continue well into 2021.
2020 Real Estate
During the pandemic crisis and the resulting stay-at-home mandate, it seemed reasonable to expect people to hunker down, stay put, and watch home prices and sales decline as a result. After all, the U.S. economy, along with the rest of the world, suffered a huge blow with the loss of jobs, commodity shortages, and uncertainty surrounding the pandemic.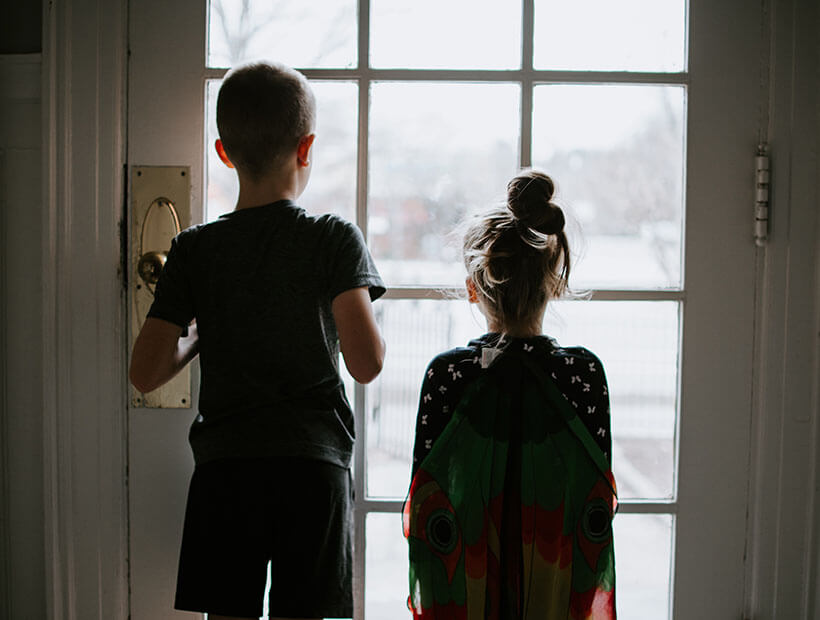 And that was true – for a few months. After that, it was just the opposite.
Buyer demand soon exceeded the number of houses for sale; inventory was down 22% in November compared with the rest of 2019. The result drove housing prices up as multiple buyers vied for the same property.
The law of supply and demand was in full force, and the market just couldn't keep up. A staggering 70% of homes sold within a month of listing, and 2020 was actually a record-breaking year in the US housing market.
What happened to cause last year's housing shortage?
---
Increase in Remote Work
Stay-at-home restrictions were enacted in early 2020. One obvious result was an influx of people working from home. Many employees were required to do so by their employers per CDC safety guidelines.
However, because people were spending more time at home, many found they needed to make changes in order to adapt to their new work-life balance. This meant either making home improvements or moving the family to a new home. Also, a record number of people left the big cities for suburban areas, in part because they were no longer tied to a physical job location.
Children began attending school virtually for the first time. It was easy to feel as though the house had become smaller with everyone living, working and schooling there at the same time. People began looking for larger homes with more space to accommodate everyone's needs.
Low Mortgage Rates
Mortgage rates were at an all-time low, making buying a new house during this time extremely attractive. People who had been thinking of buying a house suddenly saw a new opportunity. Young adults, in particular, made up the largest share of home buyers at 38%.
There were other important factors involved, too, of course that cannot necessarily be measured statistically.
Mental Health
Mental health has been a real concern over the past year. With so much confusion and uncertainty abounding everywhere, people needed a sense of security and normalcy. The appeal of a home and maybe a yard with a garden, either simply for pleasure or in case of low food supply, certainly played a factor.
Also, the migration from the big cities into suburban areas was partially influenced by the desire to feel safer by being in less congested areas.
Home Purchase Predictions for 2021
Here are some of the most recent and critical home purchase predictions for 2021:
1. Increased Home Prices
Rather than settling down any time soon, housing prices are expected to increase by 8.0% in 2021 and 5.5% in 2022. Will it happen? No one knows for sure, but it appears likely at this point. Median home prices in the U.S. went up at least 10% in January compared to last year, with the national median listing price at $346,000, up 15.4% from the previous year.
2. Reduced Housing Inventory
In January, the inventory for home sales decreased by 42.6% over the past year, a higher decline rate than the 39.6% drop in December. This amounted to 443,000 fewer homes for sale compared to January of last year. Activity increased slightly in December, and January saw 23.2% fewer new listings enter the market as compared to the same time last year.
If you are a homeowner, this might be a good time to put your home on the market. You should be pleasantly surprised at the increased value. Likewise, if you've been thinking of a move, this may be the perfect time.
3. Low Mortgage Rates
Mortgage rates have been at an all-time historic low, with the record for a 30-year fixed-rate mortgage set in January 2021, averaging 2.65%. Last year's historic low rates have prompted concerns that rates would increase dramatically this year.
Lawrence Yun, Chief Economist with the National Association of Realtors, believes that mortgage rates will remain stable in 2021. That doesn't preclude a slight increase, which we are already seeing. The all-time low average for the 30-year fixed-rate mortgage averaged 2.65, set in January. Freddie Mac reported the national average for a 30-year fixed-rate mortgage was 2.97% for the week ending February 25, 2021, up from 2.81% the previous week. The national average for 15-year fixed-rate mortgages averaged 2.34%, up from 2.21% the previous week.
These are small increases that can make a difference. However, there is no need for alarm, as the Federal Reserve recently stated that it would keep interest rates unchanged for a long time.
Tips for Your 2021 Home Purchase
1. Be crystal clear on your numbers. Know how much house you can afford and what you can put down for a deposit. A bigger deposit means less interest to pay and either a shorter loan overall or lower payments if you plan on extending the loan.
2. Get pre-approved. With all the competition you'll encounter, you will need to move quickly when you find the right home. Most homes, especially those that have been remodeled, are certain to sell quickly, so be sure you have all your finances in order and be ready to make the offer.
3. Make a list of "non-negotiables" and "would-likes." Be flexible on items outside your must-have list. You don't want to compromise to the point where you would be unhappy if you were to buy the home, but if it is not a deal-breaker, why not be a little flexible? You could also consider what it would cost to make it into your dream home.
4. Expand your search area. If at all possible, try looking for your new home a little farther outside of your ideal location. Who knows, maybe you will find your dream home only a few minutes farther away. It doesn't hurt to look.
5. Adjust your mindset. Be prepared to look at more than a few properties to find your "perfect" home. Houses may be more expensive to buy, but the flip side is that if you already own a home, it has likely also increased in value.
Bottom Line
The outlook for a 2021 home purchase this year should continue along the same path as much of 2020, including higher home prices, reduced inventory, and still record-low mortgage rates. Overall, the real estate market is hot. If you are ready to purchase a new home in2021, now is a great time.