By Bonnie Doss-Knight Posted 5/1/2020 in BUSINESS
Conquering time management will both help reduce a worker's stress and improve the quality of their work. The process is easier than you might imagine if you and your team follow these 6 simple steps. Start with step 1 and once you and your team have that step firmly in place, then move on to the next step.
Step 1: If You Don't Use it – Move it
Is your desktop fat? Are documents, reading materials, customer folders, etc. stacked on your desktop? Do you frequently consume precious minutes searching through papers for what you need?
If you truly want to conquer time management, start by clearing the clutter from your office desk and computer desktop.


Image by Henryk Niestrój
Start by attacking the piles of paper, one piece at a time. File it, put it in a desk drawer, toss it, or if it's urgent, add it to your "Inbox" for prioritization. Once you've decluttered papers from your desktop, put office supplies in desk drawers and remove excess knick-knacks from the top of your office desk.
The same holds true for your computer desktop. Get rid of files you don't need. It's fine to make a backup or create folders and subfolders for older documents but keep a neat and organized computer desktop where can you quickly find the files and applications you actually need. Try organizing icons alphabetically, or by grouping them by related topic. Something as simple as adjusting the icon picture on specific items will allow you to quickly find what you need. Pick images you relate to the task. For example, your payroll folder might be a picture of a few people or a dollar sign.


Image byDomenico Loia
Tip: Take Five (This is a note for whoever is doing the page designs for this article, let's have all these 'tips' as little side boxes with all them formatted the same way with a picture and the specific tip.)
Take five minutes at the end of each workday to organize your desk.
Step 2: Prioritize Tasks for Time Management
Prioritize items in your inbox. Make a task list of pending items, plus your daily duties. For example, suppose each Friday you are responsible for timekeeping. Preparing the payroll would be your number one priority, followed by urgent inbox items.

Image by Andrea Piacquadio
Even if you normally return phone calls upon arrival, focus on timekeeping duties first thing Friday mornings until you have it done. If you occasionally take urgent calls you can use your Caller ID to screen your calls. Only allow the interruptions on your priority task if you know the call coming in is truly urgent.
Once you hit a difficult task on the priority list don't delay it by moving over to easier tasks. You listed this item as a higher priority for a reason. While it might make sense to occasionally break from a very long and detailed task to knock out a few easier tasks and clear your head, you don't want to procrastinate on an important task just because it's a more difficult task. Work on items based on your originally conceived priority. Keep working on them until you hit a logical breaking point, or the priority changes for a legitimate reason.

Image by Bench Accounting
Step 3: Ongoing Task List
Efficient time management includes keeping an ongoing task list. Consider the list an overview of your upcoming day or week. As stated in the introduction the 6 steps in this list build on each other and you should have both step 1 and step 2 firmly established. That means you already have your priorities listed by order of importance and/or their drop-dead (due) date. Throughout the day, add new items and mark off completed tasks.

Image by Silvia Hernándezg
Checking off tasks as you accomplish them triggers positive energy. The more progress you make, the less you will be tempted to procrastinate.
Tip: A 5×7 spiral notebook is ideal for use as a continuing record of to-do's and completed work.
At the end of the day, turn to a clean page of your notebook, date it and start your next day's task list. Carry over the current day's unfinished tasks and add the next day's duties.
Occasionally look back on your completed tasks. Seeing what you have accomplished over the last few days or weeks will motivate you to keep moving on the newer and incomplete tasks on your list.

Image by Breakingpic
Step 4: Just say "No" to Multitasking
In the recent past managers saw multitasking as a mandatory skill, but multitasking is a no-no in today's business climate. Today's successfully businesses have discovered that quality trumps quantity. Evidence supports that quality flies out the window when we attempt to multitask. Don't just get it done, get it done right and to the best of your ability.
By tackling one task at a time, in the order of its importance, your day will flow smoothly from one duty to the next. Annoying interruptions will occur. Address the interruptions and then get back on task as soon as possible.
Step 5: Saying "No" is Hard to Do
If you want something done, ask a busy person to do it. – Lucille Ball
Are you the "busy" person in your office who is inundated with requests from others to shoulder their responsibilities? Do you have a hard time saying "no"? Are you afraid saying "no" will hurt your colleagues' feelings? Do you think your boss would get angry if you declined a rush project?
If so, get ready to start saying "no" with professionalism and grace. First, use your manners – thank your co-worker for reaching out to you. Briefly explain why you can't accept the extra work, i.e. working on a time-sensitive project. Your task list comes in handy when explaining the other projects already on your plate. Offer an alternative – suggest the name of a colleague who is well-versed in the topic.

Image by nappy
If your boss wants you to take on his latest pet project, show him the assignments you are wrestling with currently. Request help in prioritizing your work. Chances are, he will delegate some of the tasks or assign the new project to someone else.
Step 6: Here are tips to minimize distractions:
Consistent interruptions from associates, your boss, telephones, e-mails, etc. take a big chunk out of your workday. Here are tips to minimize distractions:
If you work in an office, shut your door. Aside from the annoyingly persistent types, closed doors keep people out.
If you're fighting a deadline, a jangling phone can frazzle your nerves. Turn off the ringer and let voicemail pick up the calls. As mentioned earlier if it is absolutely necessary you can always scan the caller id of all incoming calls to make sure you don't miss anything urgent. Schedule a block of time on your daily task list to return important calls. Stand up when you talk on the phone. Efficiency experts have found that people have shorter telephone conversations if they are standing while on the phone.
Also, schedule a couple of specific times to check and respond to e-mails.
Lastly and likely most importantly resist the temptation to engage in social networking.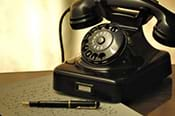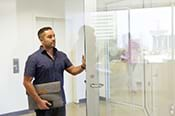 Images from unsplash and pexels
Final Thoughts ON TIME management
Time management is an important factor in the success of every professional office worker. Use the strategies discussed in this article to better manage your time and your team's time.
Practice prioritizing your tasks.
One school of thought contends that people work better under pressure. No one needs added stress. Instead improve your team's time management techniques. Implementing these changes will permit your team to accomplish more with less effort.
Keep practicing until you can graciously say "No" to people who offer you "opportunities" for additional work.
Take one step at a time. You'll soon be a time management pro.