By Lee Cummins Posted in ENTERTAINMENT
Photo by Ammar ABU-ZAiD on Unsplash
PS5 or Xbox Series X/S? Do you know which console is right for you? When comparing these two consoles, we will need to consider speed, power, and graphics. These consoles are remarkably similar, but there are several differences that we'll be discussing in this article. Ultimately, it's a question of preference, let's take a look at each console to help better inform your decision.
PS5 Release Date and Xbox Series X Release Date
Sony has confirmed that the PS5 release date will be on November 12, 2020. The United Kingdom will not have its release date until November 16. Microsoft has announced that Xbox Series X will be made available on November 10th of 2020. It is no coincidence that both game consoles are being released a month prior to the holiday season. Sales are always dramatically higher in the month or two leading up to Christmas, before tapering off after the holiday.
Which is More Affordable – The PS5 or Xbox Series X/S?
The cost of all that high-speed and power adds up. If you're thinking of purchasing either game console for a loved one at Christmas time, be prepared to dig deeper. Both the Xbox Series X console and the disk-based PlayStation 5 console will cost $499 in US dollars. Both consoles will soon be offering slightly less expensive, digital-only versions of their consoles.
Tip #1 – Technical capabilities of PlayStation 5
Photo by JESHOOTS.COM on Unsplash
PlayStation 5 will be driven by a custom-built third-generation AMD computer chip, which packs in eight separate cores using the new Zen 2 architecture and Navi graphics. Its CPU will be operating at 3.5 GHz, and it provides 36 distinct compute units which will each run at 2.23 GHz. The system will be capable of supporting ray-tracing, which is a lighting technique that has previously only been used by expensive high end PC GPu's.
One of the most interesting aspects of Sony's offering is the way it will make use of SSD storage. The solid-state drive in PlayStation 5 will offer 825 GB of storage, including 5.5 GB of throughput.
Even the controller has undergone a significant upgrade, with the new version being dubbed Dual Sense. This controller uses haptic feedback as opposed to the rumble technology used by its predecessor, DualShock 4. Haptic feedback allows for touch to be simulated, which means that the controller is capable of putting out vibrations or movement which simulates real-life touching experiences. This is intended to improve feedback and the immersive nature of the gaming experience.
Tip #2 – PS5 sound system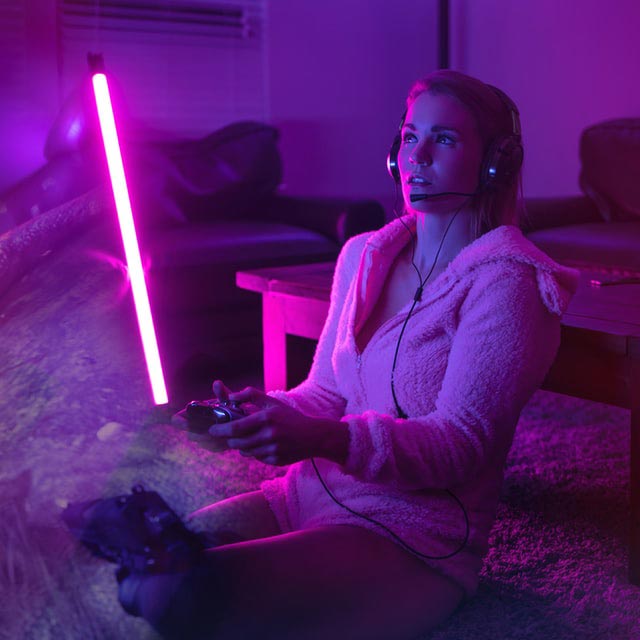 Sony says that its console will have a new gold standard in 3D audio, which will be most noticeable by players who use a headset while participating. This gold standard sound system will be delivered through the Tempest Engine, capable of handling hundreds of sound sources for a totally realistic audio environment.
Tip #3 – PS5 screen resolution
Photo by Fábio Silva on Unsplash
PlayStation 5 will also be able to support screen resolutions on up to 8K, which is considerably higher than the normal 1080p HD which is used on most television sets, or even the currently popular 4K versions. It will also have a 120 Hz refresh rate, which will be noticeable to a player by providing super smooth character movements while gaming.
Tip #4 – Technical capabilities of Xbox Series X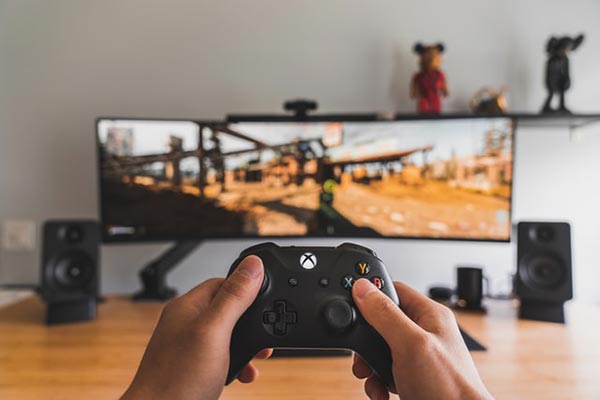 As mentioned above, the Xbox series X looks outrageously powerful on paper. In terms of raw performance, this console will have a slight edge on PlayStation 5, but there may not be any real discernible difference between it and PlayStation 5 in real-life game performance. The Xbox Series X controller will be sporting some new features, including a dedicated share button with textured triggers and bumpers.
Tip #5 – Upgrade of the old favorites
Microsoft has announced that some of its current catalog of games, for instance Gears 5, will be upgraded to take advantage of the additional power provided by Xbox Series X. The company has also announced that it will be unveiling some new features for the console in February 2021, such as Smart Delivery, which will permit gamers to play the best possible version of video games they have purchased on future consoles. As an example, you could buy a game like Cyberpunk 2077 for Xbox One, and know that you will also be able to play the upgraded version on Xbox Series X without incurring any additional cost.
The bottom line
So which game console is the better buy? The PS5 or Xbox Series X/S? If you compare all the specifications side-by-side on paper, the Microsoft console is slightly more powerful and slightly more capable. The two-game consoles are awash in terms of the experience.
Each console has its own distinct design. While blasphemous to the diehard gamer the aesthetic of each unit and how it will look in your home may play a factor.
If you have grown to have a preference for one or the other game console, there wouldn't be any reason to cause you to switch, and we suspect most gamers will stay with their preferred console.
Have someone special in your family that you'd like to impress this Christmas? Making a major investment in one of these two game systems should certainly do the trick. So what's it going to be? The PS5 or Xbox Series X/S?