By Sophia Reid Posted in LIFESTYLES
We hear it over and over
Breakfast is the most important meal of the day. And it is! Eating breakfast starts your day off right, with enough fuel to go through the morning. With a good, high energy breakfast, you are less likely to scarf down huge portions at lunch or snack on unhealthy foods later. However, waking up early enough to fix a healthy breakfast can be a struggle. And while quick fixes like bowls of sugary cereal and breakfast pastries are easy to make, they often do not contain the right nutrition to keep you going until lunch.
Here are 5 simple and customizable high energy breakfast recipes that you can either "grab and go" or quickly heat up in the microwave.
Each breakfast listed contains a mix of carbs, protein, and healthy fats to get you going and keep you satisfied.
1. Overnight Oats
This is a craze that has been trending for a while, and for good reason – it tastes great! It is a quick way to prepare some heart-healthy oats without heating up the stove or destroying some of the texture in a microwave. Plus, it is incredibly versatile! You can turn breakfast into a delicious dessert while still getting complex carbs, fiber, and even some protein from the oats.If you do not have a sweet tooth, try savory overnight oats recipes – they're amazing! Here are some ideas of what to put into your oats:
Peanut butter and honey
Chocolate chips and brown sugar – a "cookie dough" flavored option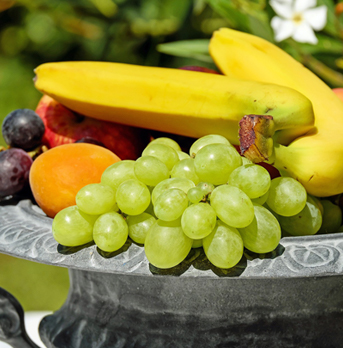 Frozen or fresh fruit
Grated carrots and spices – tastes like carrot cake
Pureed pumpkin with pumpkin pie spice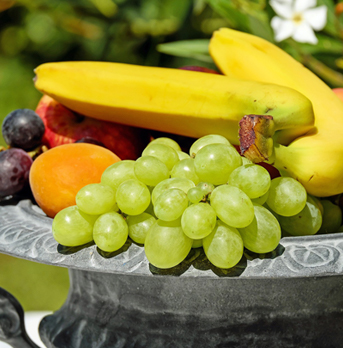 Cocoa powder and banana
And those are just a few! There are hundreds of different recipes to try out.
To prepare, just add the amount of rolled or steel-cut oats you want into a jar or sealable container, add your mix-ins, then pour your milk of choice until all of the oats are covered. Seal the container, and place in the fridge overnight. When you wake up, you can eat it straight out of the fridge, or microwave it a little if you like warm oats. Done!
2. Freezable Breakfast Sandwich
You could just buy a breakfast sandwich from a fast food joint, but they often are not the healthiest options. Fast food is high in salt, high in calories, and often significantly more expensive than making and freezing your own breakfast sandwiches. Another added benefit is you will not have to leave the house. To make the sandwich a little healthier, consider adding some veggies to the mix. Sliced tomato, onions, peppers, and cooked spinach go well with eggs, bacon, sausage, and/or ham.
To prepare, cook your eggs. You can either bake them in a greased muffin tin or wrap some aluminum foil around the circumference of a mason jar lid to make a mold to use and fry a perfectly circular egg patty (you could also cook a circular scrambled egg patty and mix in some vegetables). Prepare your meat of choice however you would like, then assemble your sandwich on an English muffin. Wrap in plastic wrap before freezing, and then you have a week's worth of high energy breakfast sandwiches just waiting to be reheated.
3. Freezable Breakfast Burrito
Freezable breakfast burritos are like the breakfast sandwich but wrapped in a tortilla rather than stacked on a muffin. With the burrito, you have even more opportunity to be creative.Hide plenty of veggies in with the eggs, sausage crumbles, and cheese, and if you want a vegetarian option, you can substitute black beans instead of meat.
To prepare, cook sausage in a pan until browned and drain before returning it to the pan. Sauté whatever veggies you'd like (onions, bell peppers, spinach, and even some finely chopped broccoli go well with the burrito) until soft, then add some beaten eggs to the mixture and scramble until the eggs are completely cooked. Add whatever seasoning you prefer. Wait to cool, then put about 1/2 cup of the filling into a tortilla, top with cheese, then roll tightly before wrapping each in plastic wrap and storing in the freezer.
4. Breakfast Casserole/Frittata
If you have enough time to eat something that you can't hold in your hand while driving or bring along with you to work, but don't have enough time to cook eggs, bacon, hash browns, etc., then try preparing a large egg dish that you can reheat, eat, and then go on your merry way. You can add just about any vegetable you want (artichokes, along with the veggies mentioned in the sandwich and burrito ideas, go fantastically in a bake), and you can add meats or just leave this vegetarian-friendly.
To prepare, cook your meats and sauté vegetables in a pan until they are done, then let them cool a bit. Add them to a greased dish, pour in beaten eggs, and use whatever seasonings and spices you want. Top with a generous coating of cheese, then bake in a pre-heated oven at around 350 degrees Fahrenheit for about 15 minutes, or until the eggs are set. Pre-cut your portion sizes and store in the fridge or freezer. Reheat and eat plain or with a little hot sauce on top. Yum!
5. Oatmeal Breakfast Cookies
Did someone say cookies are a high energy breakfast? Just like the overnight oats option, these are highly customizable, but you can eat them with your hands, and they are cookie shaped. Who does not want to eat cookies for breakfast? If you are the type that likes two-ingredient dishes, all you really need is a mashed ripe banana and some rolled oats. However, you can add honey, chocolate chips, raisins, peanut butter (or nut butter of your choice), chia/flax seeds, chopped apples, and many other things to make these cookies irresistible. You can also use pureed pumpkin as a binder if you do not like the taste of banana, or blend all or some oats into flour to change the texture.
To prepare, mash a ripe banana or take some pureed pumpkin. Mix any add-ins or sweeteners you would like, then add enough rolled oats so that you can easily form balls with the mixture. Place and flatten these balls on a cookie sheet, and bake at 350 degrees Fahrenheit for 12-15 minutes, or until desired consistency.
With just a little bit of preparation, you can have a breakfast that's delicious and nutritious without missing out on some extra sleep or rushing your already busy morning.